Can Dental Implants in Tijuana Develop Cavities? Dental Project has the Answer
At Dental Project, we are committed to the dental health of our patients and to providing clear answers to their questions. One of the common questions that arise regarding dental implants in Tijuana is whether they can develop cavities, a valid concern for those looking to keep their smiles impeccable.
In this article, we will address this patient concern and provide valuable information about dental implants, including pricing and care.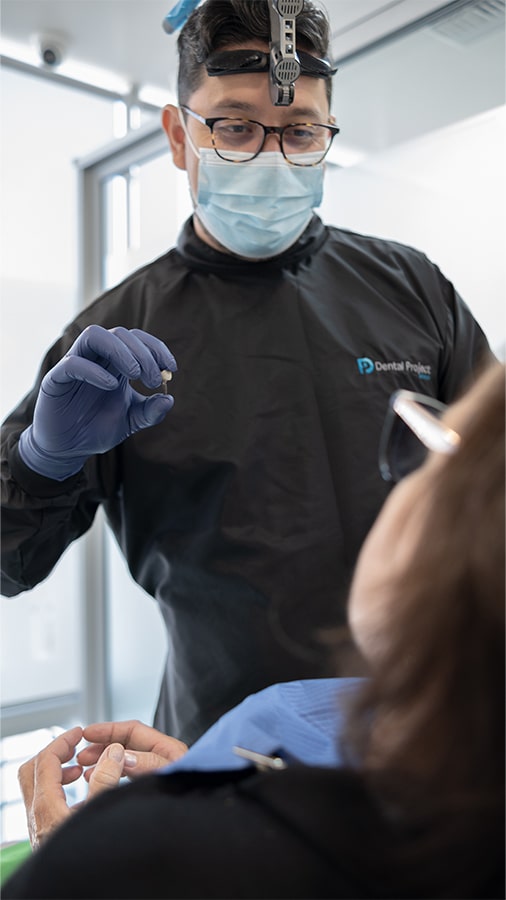 Dental Implants in Tijuana: A Lasting Solution
Dental implants are a highly effective and long-lasting treatment option for replacing missing teeth. Unlike natural teeth,
dental implants
in Tijuana are made of titanium, a material resistant to tooth decay. This means that, in theory, dental implants should not develop cavities.
Why Are Dental Implants Resistant to Cavities?
The resistance of dental implants to cavities is due to their composition and design. Unlike natural teeth, implants do not have tooth enamel, which is the layer that degrades in the presence of bacteria and acids, causing cavities. Furthermore, dental implants are not subject to biological processes such as demineralization that affects natural teeth.
Can Dental Implants become infected?
Yes,
dental implants can become infected
, although this is relatively rare when proper care instructions are followed and the surgery is performed by qualified professionals, such as those you would find at a trusted dental clinic like Dental Project. Here I will explain more about possible dental implant infections:
Causes of Infections in Dental Implants:
Bacterial Infection: Infection can occur if bacteria enter the implant area during or after surgery. This could be due to poor oral hygiene or inappropriate surgical technique.
Material Contamination: In rare cases, contamination of the dental implant or instruments used during surgery can lead to infection.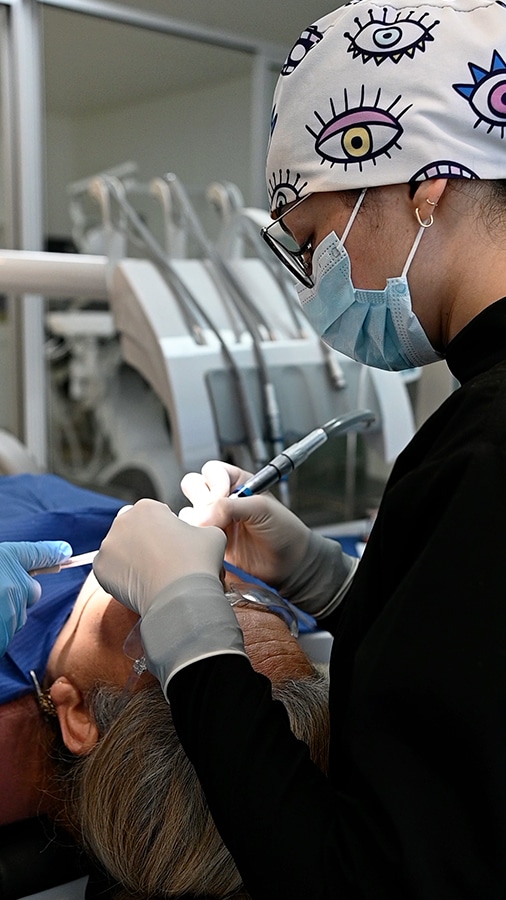 Care and Maintenance of Dental Implants in Tijuana
Although dental implants in Tijuana are resistant to cavities, it is essential to maintain good oral hygiene and regularly visit your dentist at Dental Project to ensure the health and durability of your implants. Healthy gums and an infection-free oral environment are essential.
Dental Implant Price in Tijuana
The cost of dental implants can vary depending on several factors, such as the complexity of the case and where the treatment is performed. At Dental Project, we offer competitively priced dental implants in Tijuana, Mexico, without sacrificing treatment quality or patient care.
Unlike other locations, such as the United States, the price of dental implants is reduced by 60%, costing approximately $2000, but may vary depending on the patient's case.
Conclusion
In summary, dental implants are highly resistant to cavities due to their titanium composition and design. However, it is vital to properly care for them to ensure their longevity and maintain a healthy smile. At Dental Project, we are here to answer your questions and provide you with the best dental care in Tijuana.
If you are interested in learning more about dental implants or would like to discuss your treatment options, please do not hesitate to contact us. We are committed to helping you keep your smile radiant and healthy at Dental Project, your trusted dental clinic in Tijuana, Mexico.