Dental Implants in Tijuana
¡Recover your Smile with us!
Dental Implants in Tijuana are an affordable and effective treatment
Your benefits of having dental implants:
Increased self-esteem and security
Comfortable chewing
Enjoy food again
Laugh and talk freely
Better hygiene
In addition to all these benefits, Dental Implants prices in Tijuana are much cheaper than in the United States!
What is the dental implants in Tijuana procedure?
The dental implant procedure involves the placement of a small artificial titanium root in the jaw or jaw bone. After integration with the bone (osseointegration), a dental crown is placed over the implant to restore the function and aesthetics of the missing tooth.
How long does the dental implant last?
A well-cared for dental implant can last a lifetime. However, long-term success depends on good oral care, hygiene habits, regular visits to the dentist, and the general health of the patient.
How much does a dental implant cost?
The cost of a dental implant can vary depending on the location, the number of implants needed and other factors specific to each case. It is best to schedule an appointment with us to get an accurate estimate.
How is a dental implant cared for after the procedure?
Proper dental implant care is similar to that of natural teeth: brushing three times a day, flossing, and regular visits to the dentist for checkups and cleanings.
Does the implant placement procedure hurt?
The implant placement procedure is usually performed under local anesthesia, which helps minimize pain and discomfort. After the procedure, it is normal to feel some discomfort, which is usually manageable with prescription medication.
What is the success rate of Dental implants in Tijuana?
Dental implants have a high success rate, usually around 95%. Success depends on several factors, including bone health, smoking habit, and proper follow-up to your dentist's instructions.
What materials are used for dental implants in Tijuana?
Dental implants are usually made of titanium, a biocompatible material that allows osseointegration with bone.
Are Dental implants in Tijuana suitable for my case?
Eligibility for a dental implant depends on the patient's oral and general health, as well as the quantity and quality of bone available in the implant area. At Dental Project Mexico one of our implant specialists can evaluate your case to determine if you are a suitable candidate.
Welcome offer
Valuation consultation. Get everything for only $50 USD in your valuation query. (Regular cost $120 USD.)
Consultation ($40 Value)

X-ray ($20 Value)

Cleaning ($60)


"Dr. Miguel Ramírez and Dra. Laura Plaza were very professional and very kind with my 2 implants and crown. I strongly recommend them and their excellent staff. The cost of the procedure was a fraction of what it would be in the United States."
"Amazing experience with the staff and treatments. Seasoned professionals with attention to detail and extensive knowledge in their fields; I trusted Dr. Plaza and Dr. Ramírez with a molar implant, I couldn't be more satisfied! The office is just minutes from the border, with easy and convenient access. They were punctual at each appointment and made my time and health their priority. Highly recommended."

"My experience with Dr. Laura Plaza and Dr. Miguel Ramírez and the support staff was and continues to be excellent in every way, professionalism, quality and responsibility. I had the entire upper part of my mouth done with implants and it turned out beautiful. I am super satisfied with the work done, they will soon do another job on the lower part of my mouth, I recommend them 💯/100. Thank you."
See our affordable dental implants in Tijuana and how the treatment can restore our patients' smile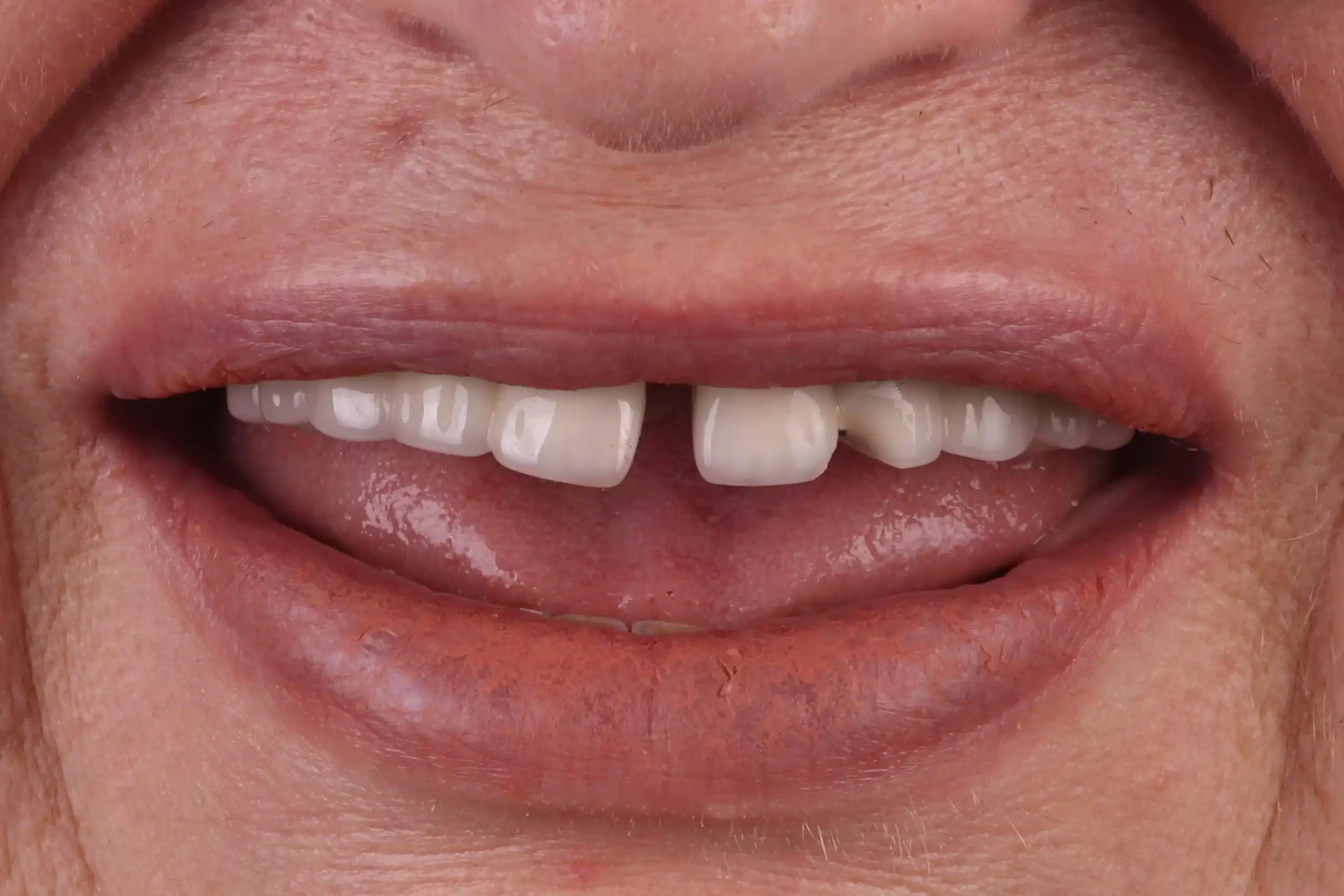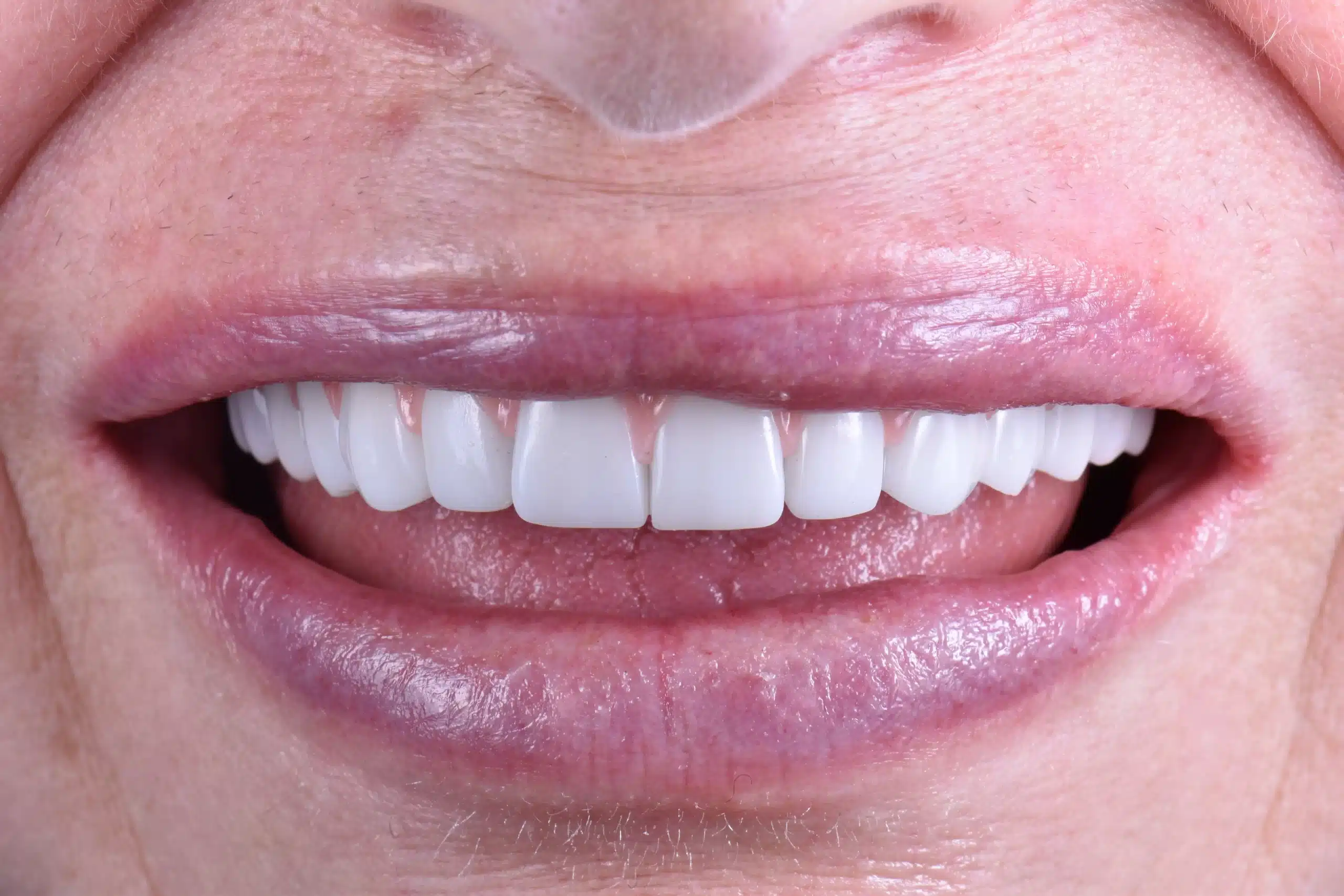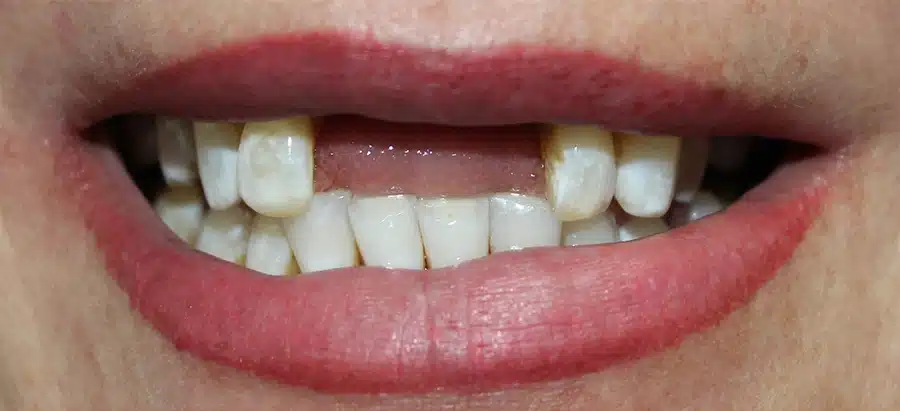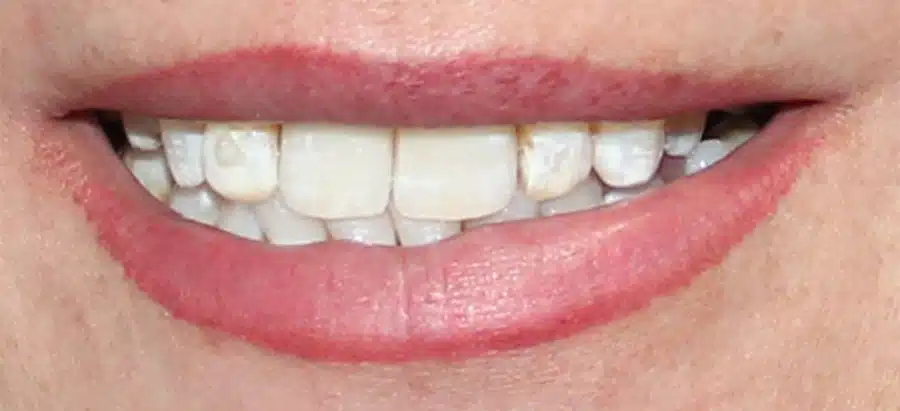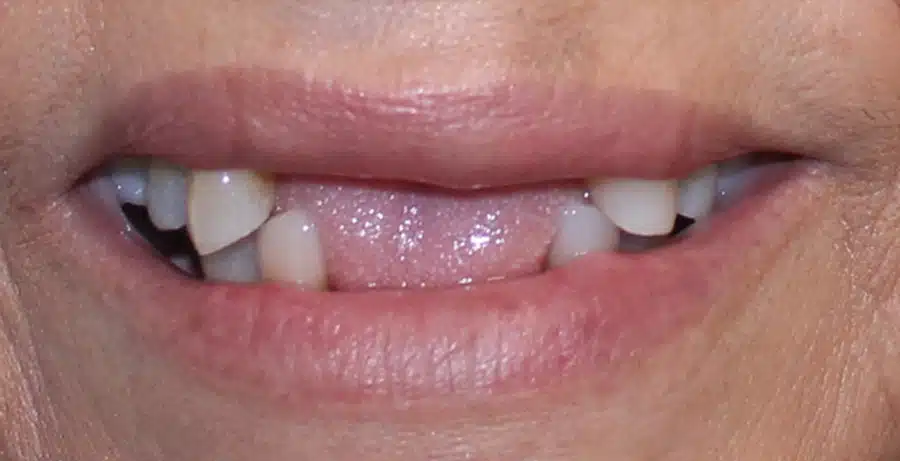 Dental implant + Addition + Zirconia Crown
They are a permanent, fixed replacement for a missing tooth.

Do not cause wear or damage to neighboring teeth

Stop bone resorption
Can't call right now?
Each case is unique! Schedule a call to learn about your situation and be able to serve you better.
At Dental Project we are at the forefront of technological advances in the field of dentistry, using the best equipment and highest quality materials for you and your family. This allows us to perform more precise and effective treatments that will make you feel more comfortable and confident during each dental procedure.
To make it easy for you to get to our clinic, we offer hassle-free private transportation for your transfers from the San Diego border and airport.
Dental implants in Tijuana, Mexico have become the best alternative to replace teeth that have been lost, replacing the root and crown of these.
The implants are titanium "screws" that are placed in the bone below the gum to support the new crown; It is of great importance to assess the general health of the patient and the quality and quantity of bone to ensure that the patient is a candidate for implant treatment, consult with our specialists.
Dental implants can replace from 1 tooth that has been lost to more complex cases a complete denture.
We are ready to help you regain your smiling confidence and oral well-being!
Please fill out the form and one of our assistants will contact you in less than 24 hours.
Take advantage of great savings on dental implants in Tijuana, Mexico!
Compare our dental implants prices and see the benefits.
Zirconia Crown for Implant
Full Price (Dental Implant + Addition + Zirconia Crown)
Bone graft (including collagen membrane)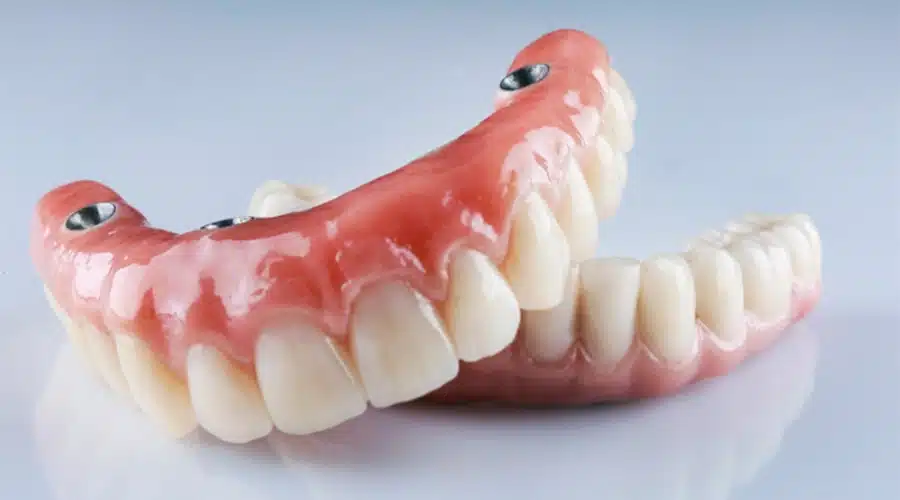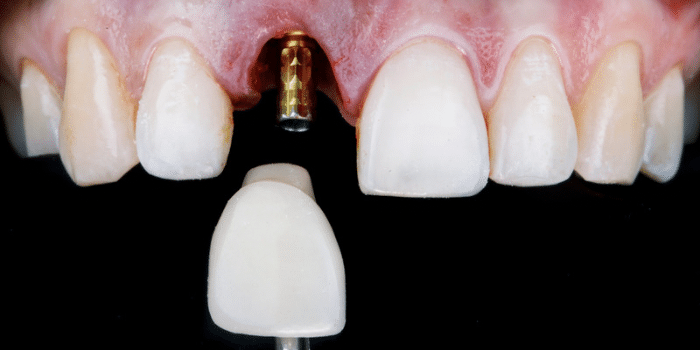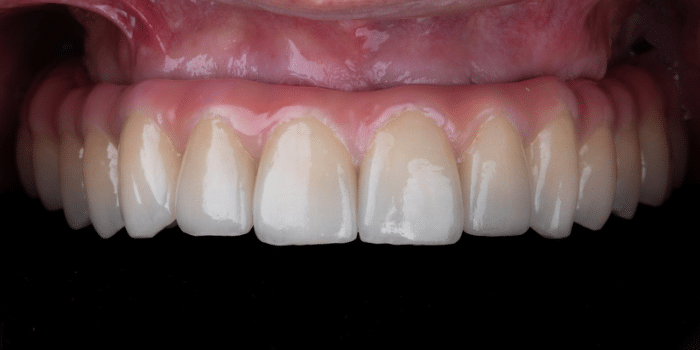 Get your dental implants in Tijuana
Dental implants restore dental function and improve your quality of life
Replacing a single tooth is no longer a problem! With dental implants in Tijuana, we can replace that tooth that you need so much, to improve chewing efficiency, your appearance, and quality of life, In addition to not having to wear down neighboring teeth to place a traditional dental bridge, consult our specialists if you are a candidate for this treatment and you smile again.
If you lost several teeth and still have some in good condition and want to keep them, this is the best solution for you, even if you wear dentures, as we can replace missing teeth with dental implants to offer you a fixed alternative to improve your chewing function and confidence in yourself.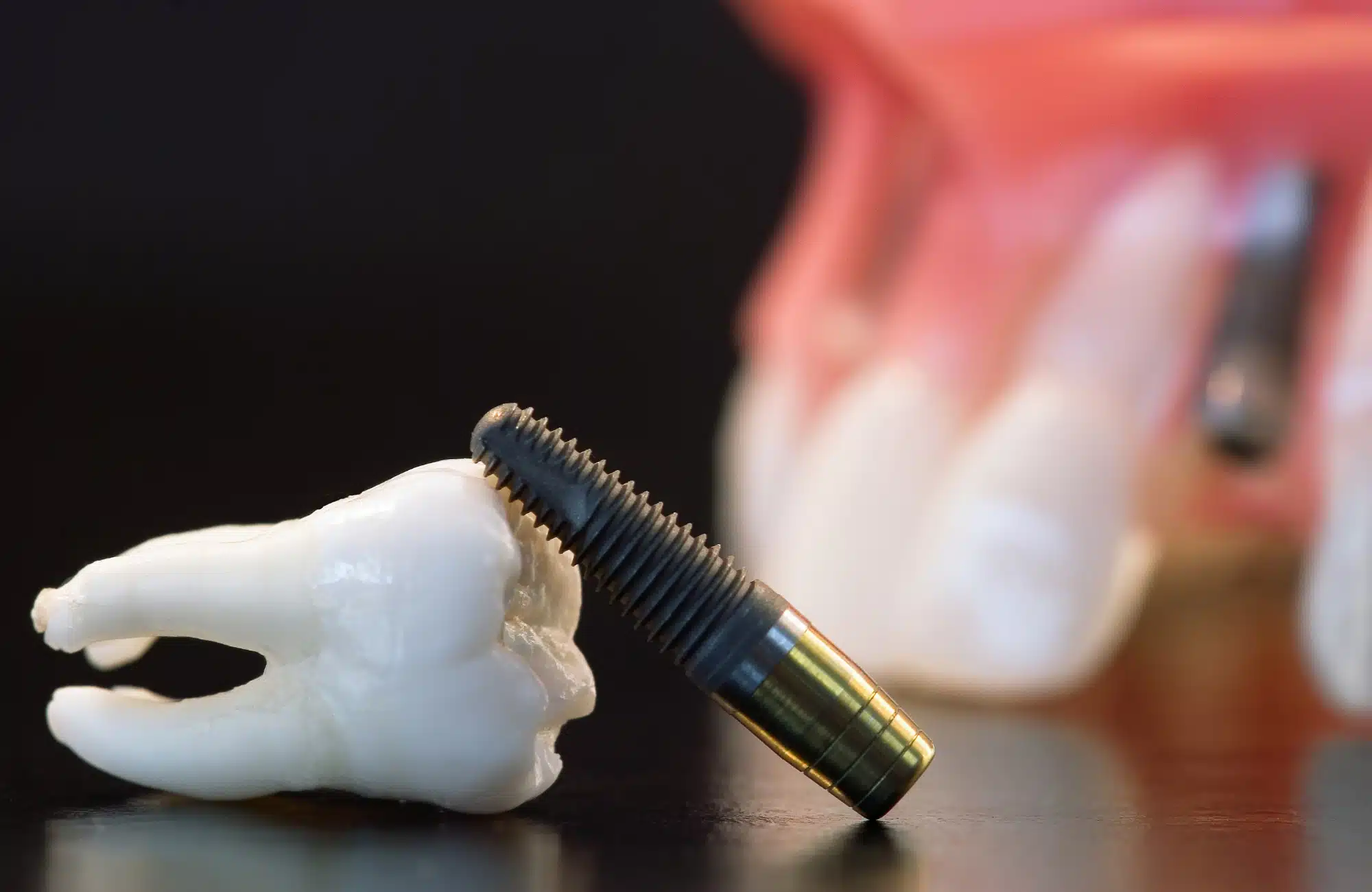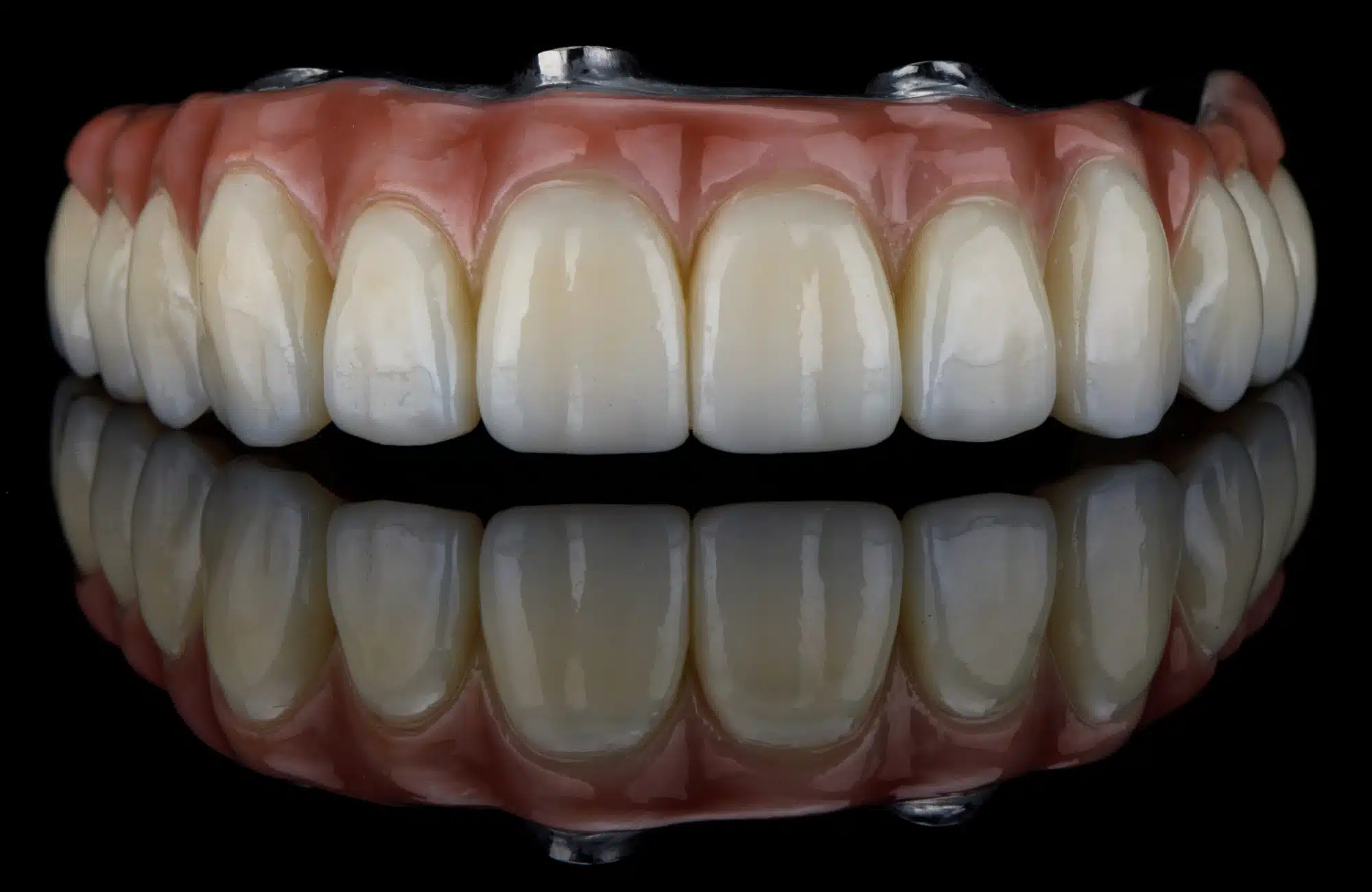 We have transportation available from the San Diego border or airport!
Transportation from the Tijuana border or San Diego airport to the clinic and back.
FAQ's About Dental Implants in Tijuana
How do I know if I am a candidate for dental implants in Tijuana?
At Dental Project México we recommend making an appointment with our specialists to have a complete evaluation, including a tomography to evaluate the volume and quality of the bone.
If you already have a tomography, you can send it to us by e-mail to assess the condition and health of your bone.
If you are undergoing radiation treatment or have a condition such as diabetes, high blood pressure, a heart condition or if you smoke, we require a consultation with our specialists.
Do you offer a guarantee on Dental Implants in Tijuana?
Yes, we offer a 5-year guarantee, if we carry out the treatment of your implants from the beginning and you go to your maintenance visits every 6 months.
What material are dental implants in Tijuana made of?
– Grade IV titanium
– Zirconia.
How long does Dental implant in Tijuana treatment last?
It depends on each case, in ideal cases it takes 4-6 months and between 4 and 6 appointments.
What are the Dental Implants prices at Dental Project?
Our Dental Implants prices vary depending on the number of dental implants and the complexity of the treatment, however, on average the price is around $2000, which is a price up to 60% lower than the same treatment in the United States.

Dental Implants Pros
● The best treatment to replace missing teeth
● Restores confidence, bite force and function
● They work like your own teeth, allowing you to eat with confidence and without pain.
● Keeps adjacent teeth stable
● Prevent bone loss

Dental Implants Cons
● Long treatment. It is not an immediate solution. The final goal can be reached between 4-6 months in most cases.
● Sometimes additional treatments may be required to create the conditions to receive an implant.
● It is necessary to take special care, such as diet, medication and good hygiene after surgery.
Dental Project Hours
Monday - Friday: 9:00 am - 5:00 pm.
Saturday: 9:00 am – 3:00 pm.
Dental insurance welcome(PPO)