Process of dental implant placement: Restore your smile
Laugh once again and enjoy your favorite foods once more!
Dental implants might be the answer you've been looking for if you want to restore your lost teeth in a long-lasting and successful manner. Numerous people have benefited from a higher quality of life and the restoration of their smiles thanks to this cutting-edge procedure. We will walk you through each step of the dental implant installation procedure in this post so you may feel ready and informed before beginning the journey to a new smile.
Initial consultation and thorough evaluation for your dental implant
The first step in the dental implant placement process is to schedule an initial consultation with a qualified dentist from Dental Project. During this visit, we will carefully assess your dental health and review your specific needs and goals. You're in good hands, so relax!
Individualized preparation
We will begin the individualized planning of your dental implant therapy after evaluating your case. This entails taking into account a variety of variables, including the quantity of missing teeth, the condition of your bone and gums, and your cosmetic goals. The optimal individualized treatment plan for you is what we strive to achieve.
Surgical preparation for dental implant
Before dental implant placement, some surgical preparations may be necessary. These may include the extraction of damaged or decayed teeth, as well as performing a bone graft if there is a need to increase bone density in the implant area. We will guide you through these additional steps, if necessary in your case.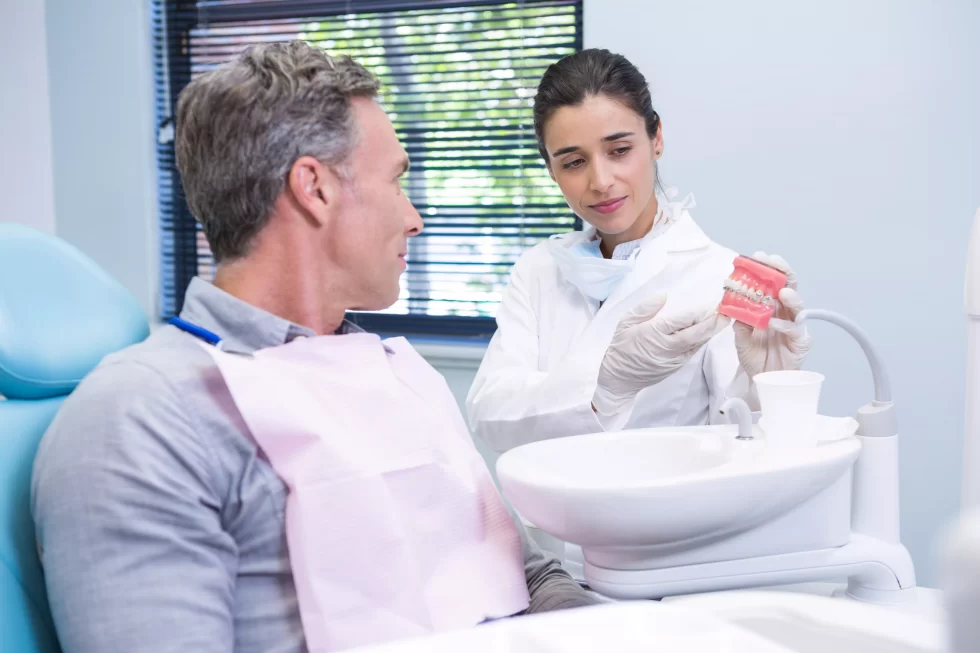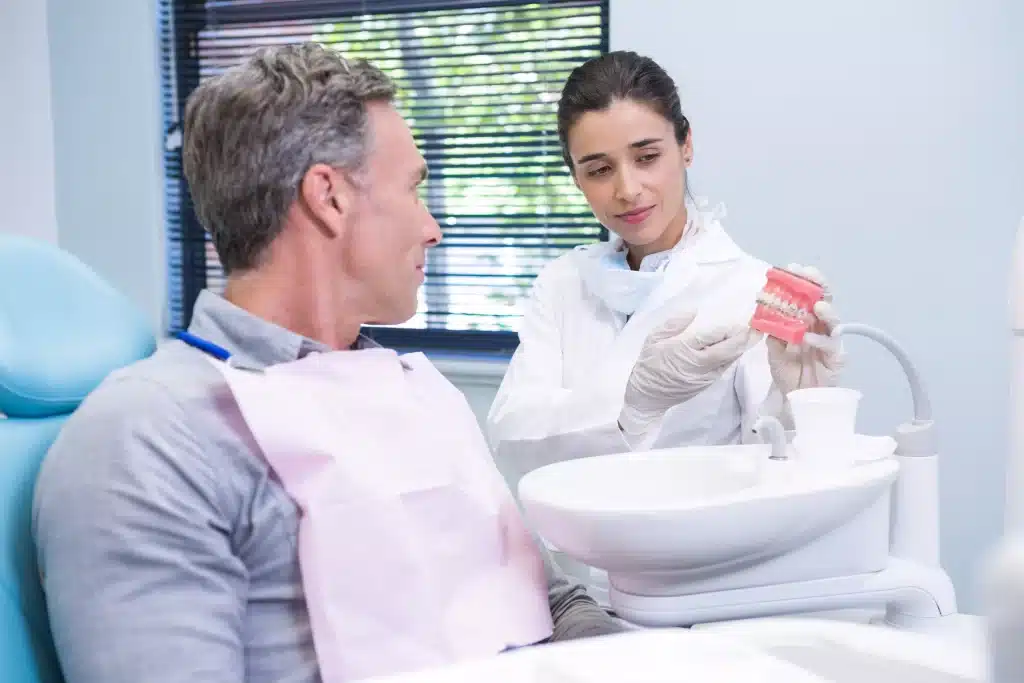 Dental implant placement
The exciting moment has arrived: the placement of dental implants! Under local anesthesia, the dentist will make small incisions in the gums to carefully insert the implants into the jawbone or maxilla. These implants will act as artificial roots for your future teeth.
Period of osseointegration and healing
Following implant implantation, a healing and osseointegration period will start. The implants will spontaneously integrate with the surrounding bone during this time, building a solid and reliable foundation. Although it can take a few weeks or months, the outcome will be worthwhile.
Dental prosthetic installation
The dental prosthesis will be attached to the dental implants once the osseointegration process for the implants has been completed by your dentist. No matter what kind of prosthesis you receive—individual crowns, bridges, or full dentures—they will be made to fit your mouth like a glove and restore your smile in a natural way. The color, shape, and size of your teeth will be precisely matched to you by your dentist.
Observation and continuing care
It is very important to maintain a normal oral care routine and visit your dentist at Dental Project for follow-up appointments after the dental implant placement procedure is finished and you have received your dental prosthesis. This will guarantee the longevity of your implants and prosthetics and give you a long-lasting, healthy smile. Do not forget to floss everyday, wash your teeth at least twice per day, and schedule routine dental cleanings.
Laugh again and enjoy life to the fullest
Your smile and dental functionality will be restored throughout the exciting process of placing dental implants. With this procedure, you'll be able to speak and chew more confidently in addition to enjoying a lovely, entire grin.
Dental implants are a reliable and secure option that can improve your life and your oral health.
At Dental Project, we are committed to providing you with the best dental implant treatments and comprehensive dental care. Our team of highly trained professionals will take care of your well-being and guide you throughout the entire implant placement process, ensuring that you are comfortable and satisfied at every stage.
Don't wait any longer to regain your smile and live life to the fullest! Contact us to schedule your initial consultation and take the first step towards a radiant and healthy smile. We are here to help you achieve your dental goals and provide you with the care you deserve.