Dental Implant vs Bridges: Which is the better option
In the realm of dental restoration, the choice between dental implants and bridges hinge on a multitude of factors that warrant careful consideration. Delving into these options empowers you to make an informed decision that aligns with your unique needs.
Let's delve into the nuances of both procedures, shedding light on their differences and benefits.
What is a Dental Implant?
Dental implants tijuana entails a surgically inserted metal post, meticulously positioned within the jawbone to serve as an artificial tooth root. This robust foundation supports a prosthetic tooth, crafted to seamlessly blend with your natural teeth.
Dental implants stand out as an enduring solution, often favored by those seeking a permanent remedy for missing teeth.
Advantages of Dental Implants
Independence: Unlike dental bridges, implants don't rely on neighboring teeth for support, preserving the integrity of your natural dentition.
Durability: Implants boast exceptional longevity, capable of serving you well for a lifetime with proper care.
Maintenance Simplicity: Emulating natural teeth, implants require no specialized cleaning techniques or dietary restrictions. Regular brushing and flossing suffice to maintain their brilliance.
What is a Dental Bridge?
In contrast, a dental bridge bridges the gap left by a missing tooth, anchored to adjacent natural teeth. This restoration comprises crowns for adjacent teeth, called abutment teeth, and artificial teeth, that fill the gap.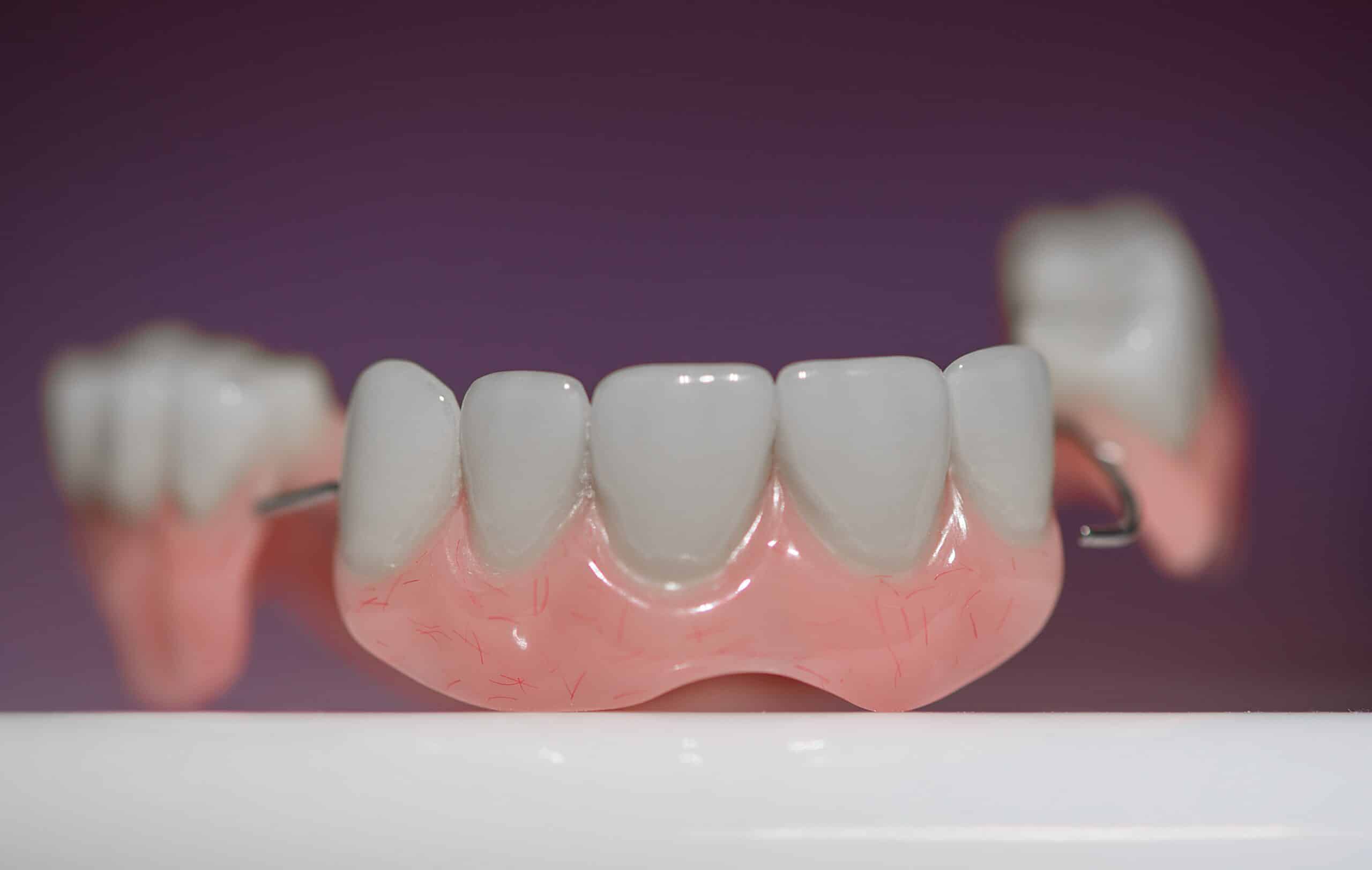 Advantages of Dental Bridges
Affordability: Dental bridges generally present a more budget-friendly option, making them accessible to a wider range of patients.
Ease of Installation: Unlike implant surgery, bridges don't necessitate surgical intervention.
Cons of Dental Bridges
Dependence on Adjacent Teeth: Bridges hinge on adjacent teeth for support, which can potentially weaken those teeth over time.
Limited Longevity: Dental bridges typically have a shorter lifespan compared to implants, requiring replacement every five to seven years.
Which treatment is better for you?
Ultimately, the decision between a dental implant and a bridge hinge on individual factors. For single-tooth replacements, implants shine as an optimal choice due to their durability, aesthetic appeal, and seamless integration.
However, when cost or multiple missing teeth come into play, bridges emerge as a pragmatic alternative.
However, thanks to the prices that Dental Project has for you in terms of dental implants tijuana mexico, even when your treatment is for more than one tooth, it will not involve such a high expense compared to what you could spend elsewhere, such as in The United States, where the price increases by up to 67%.
For this reason, and the high capacity of our dentists to help you, we highly recommend using dental implants to improve your smile, our tijuana dentist are prepared to help you improve your smile.